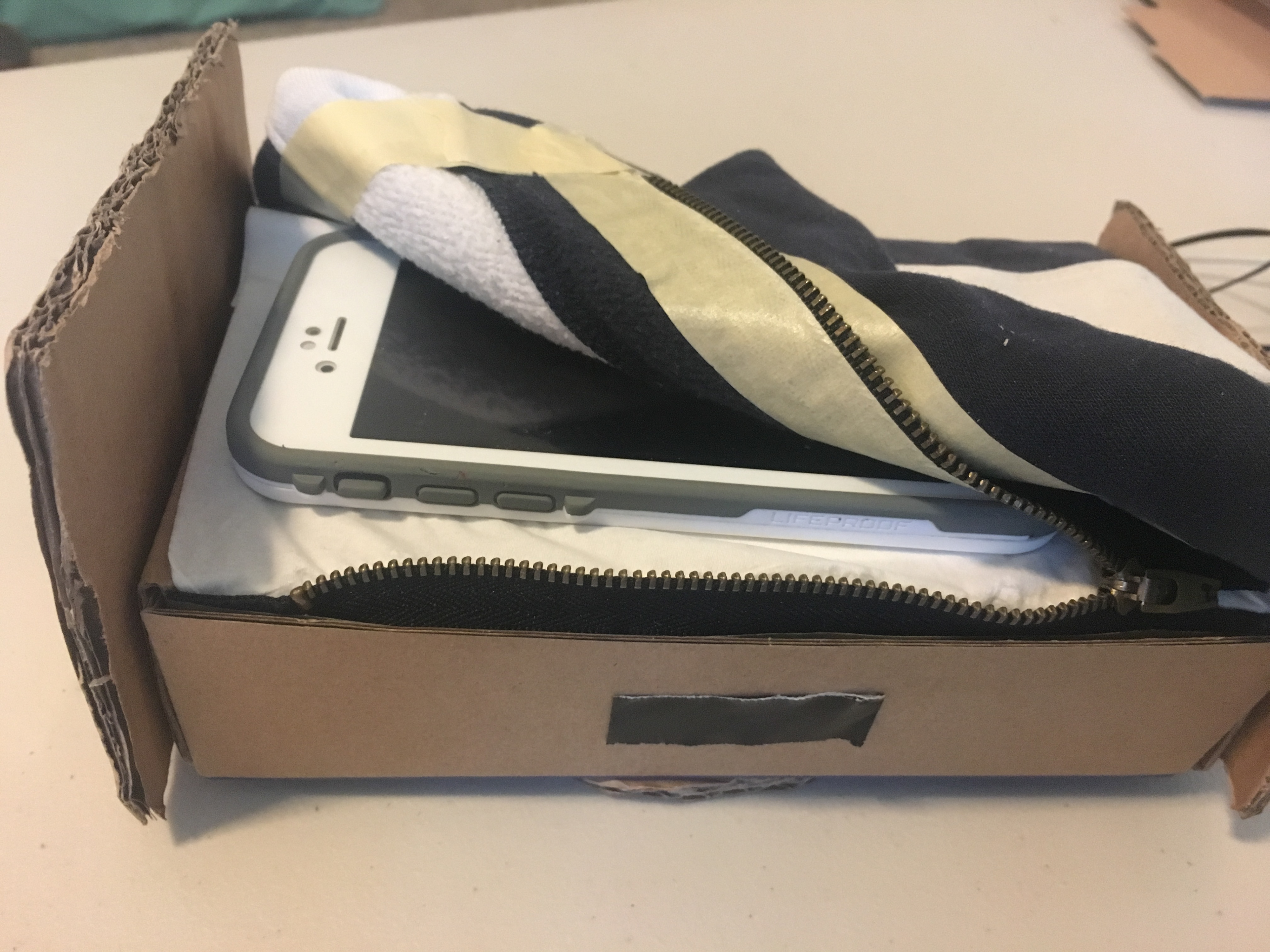 "It's like teaching first-graders," complained the teacher. "Fourth-graders should be beyond this." In the past two years, the kids in her classroom and across the nation changed. Executive function (regulating impulsivity and emotion, developed in the brain's prefrontal cortex) plummeted. I was hooked, and it became my independent research and design project at University of Washington.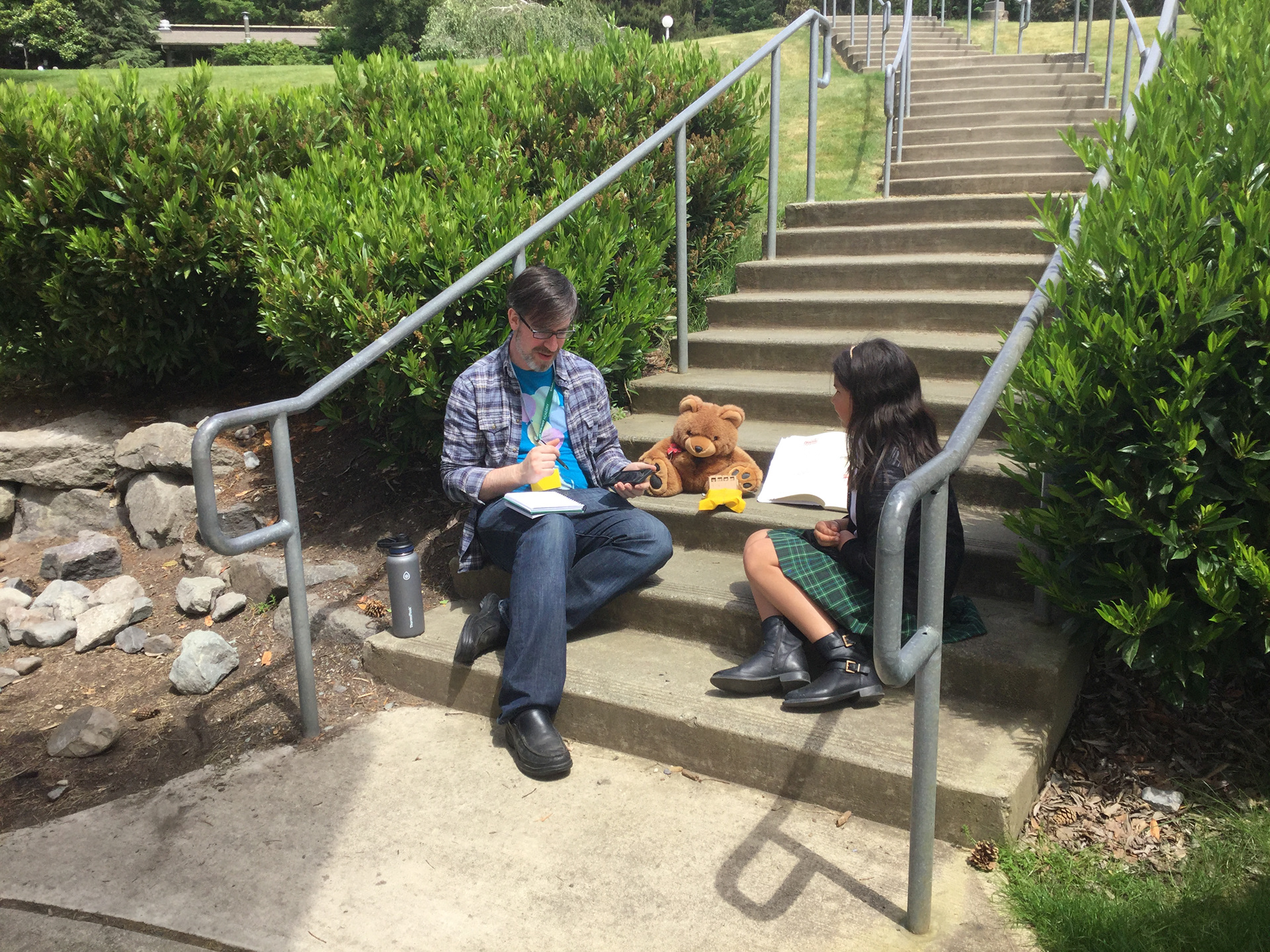 I'll be honest. I started coming up with solutions immediately, until my faculty mentor pointed out my flawed process. Subsequently, several months of interviewing students, teachers, parents, and researchers drove my findings in a different direction, toward technology. Nothing else made sense, and mobile devices' market saturation repeatedly got flagged. Basically, kids spend enormous time on digital screens, and it interferes with their sleep. I decided to help kids put them down. But how?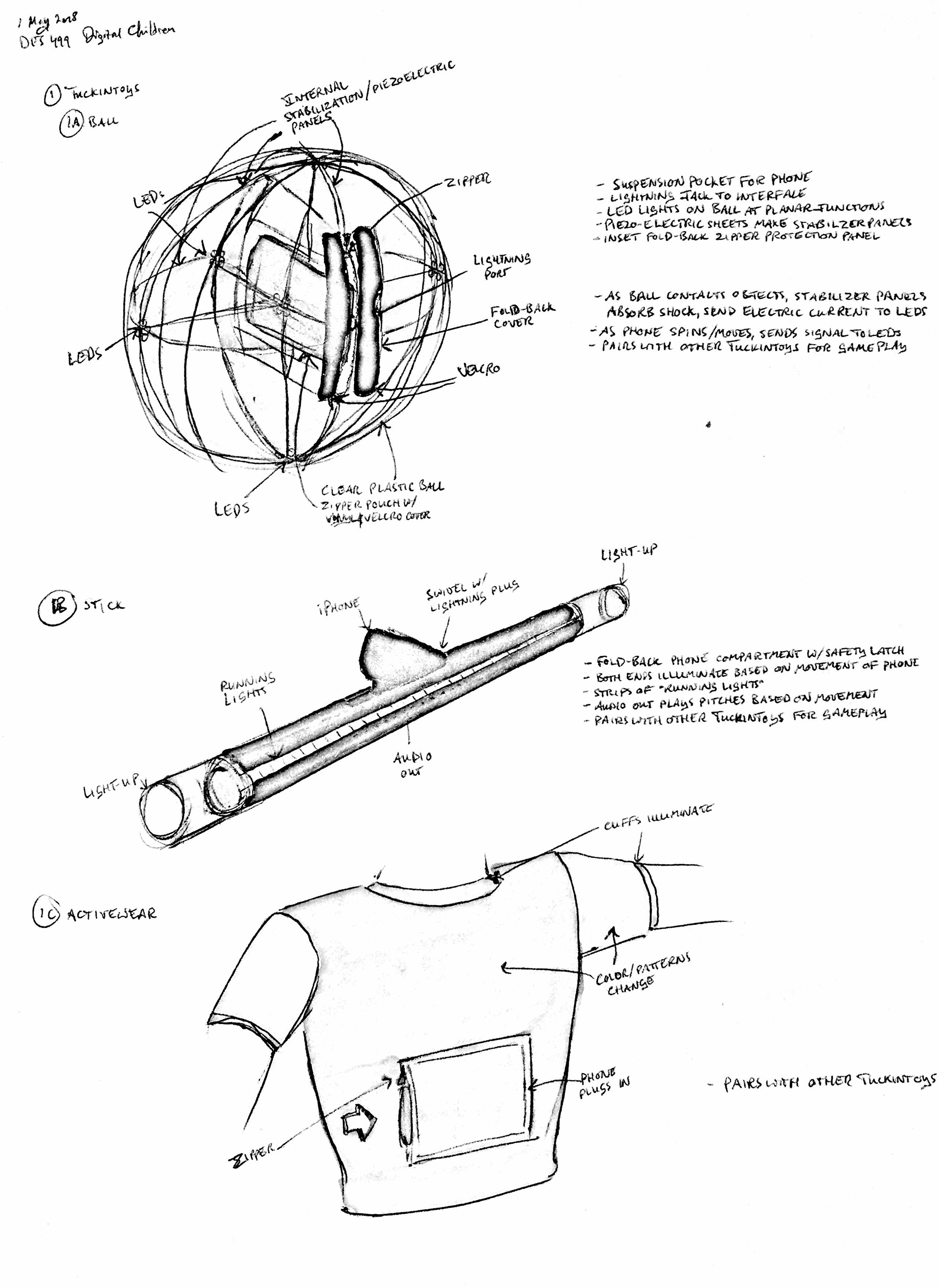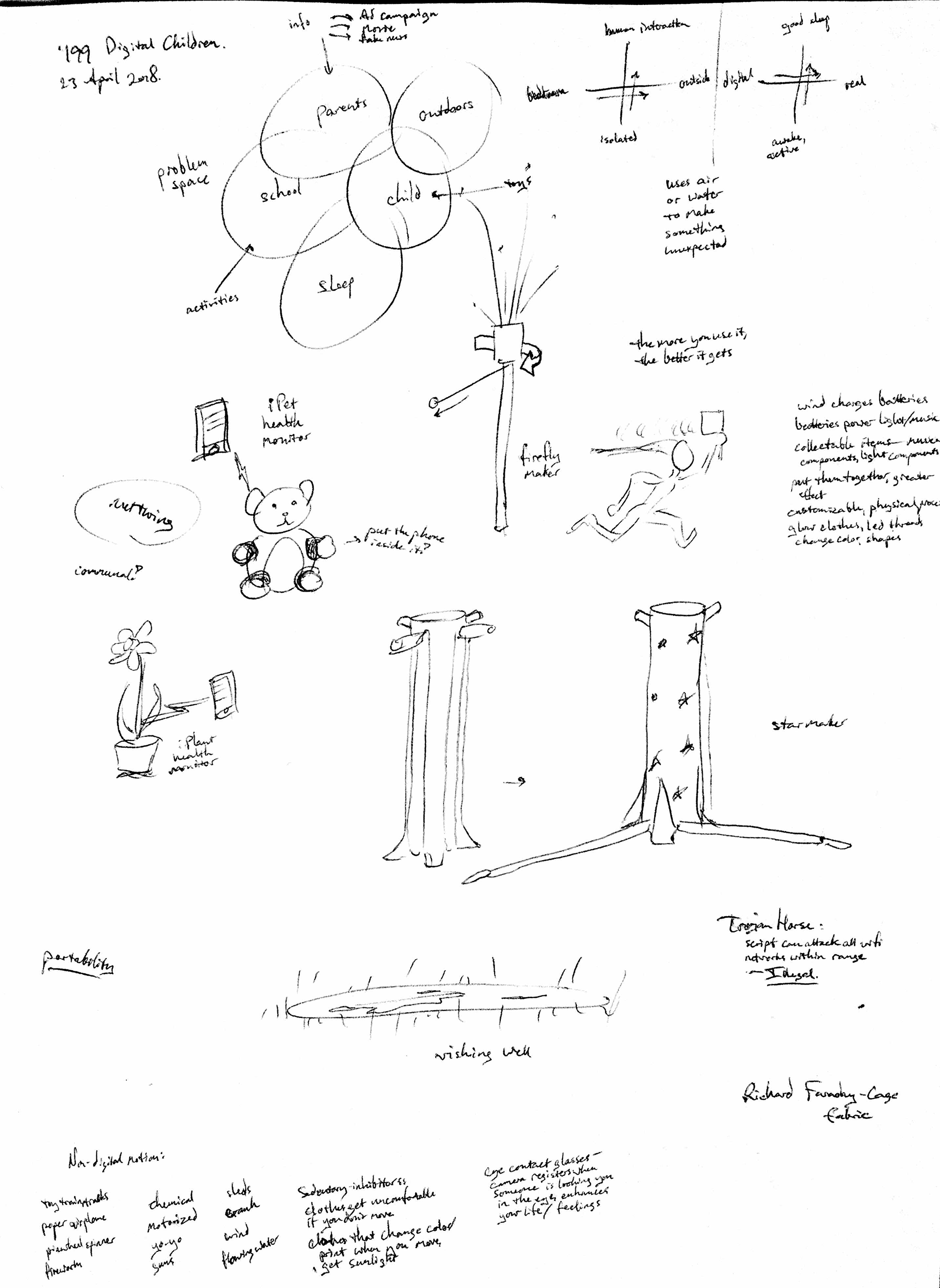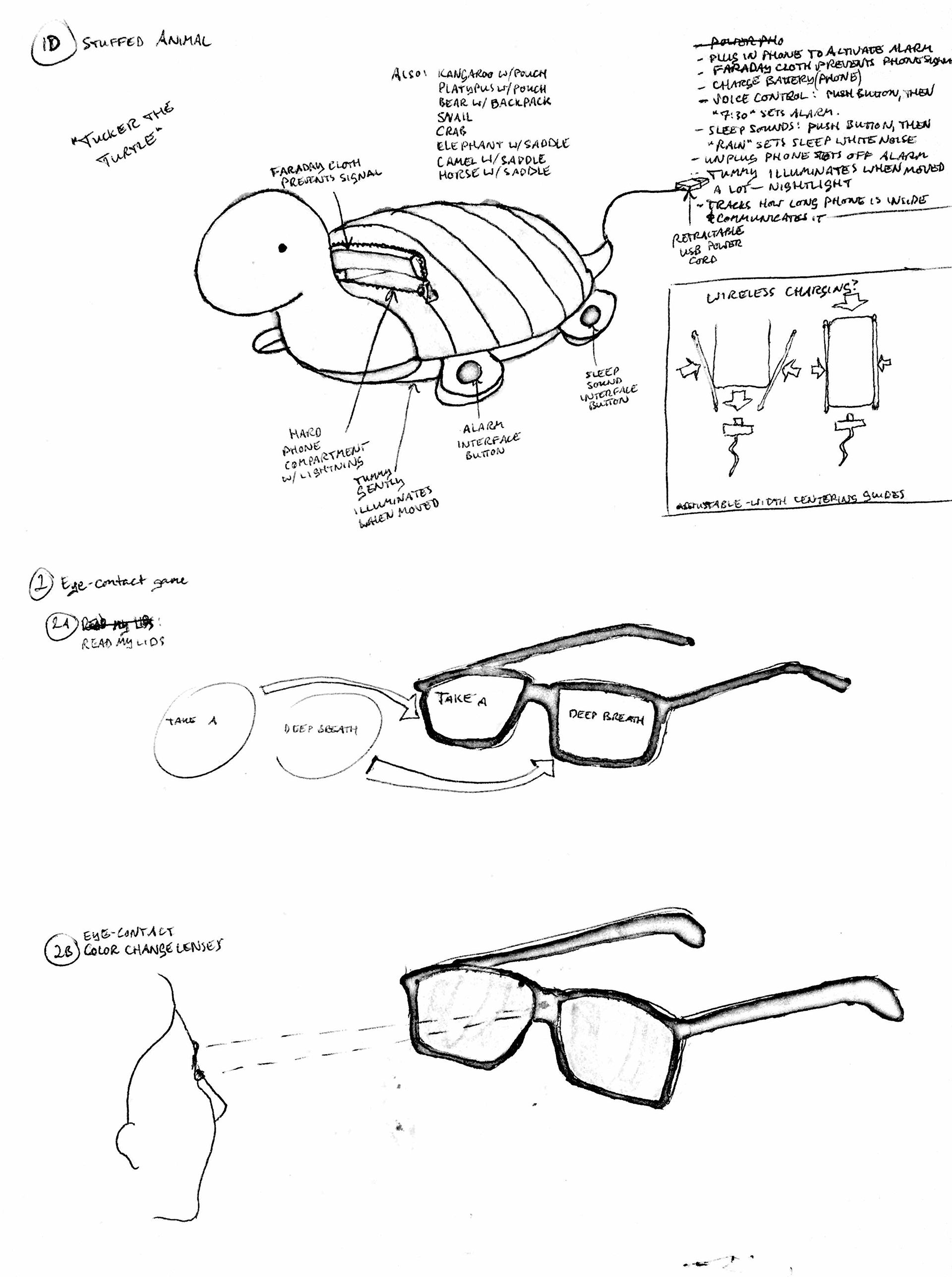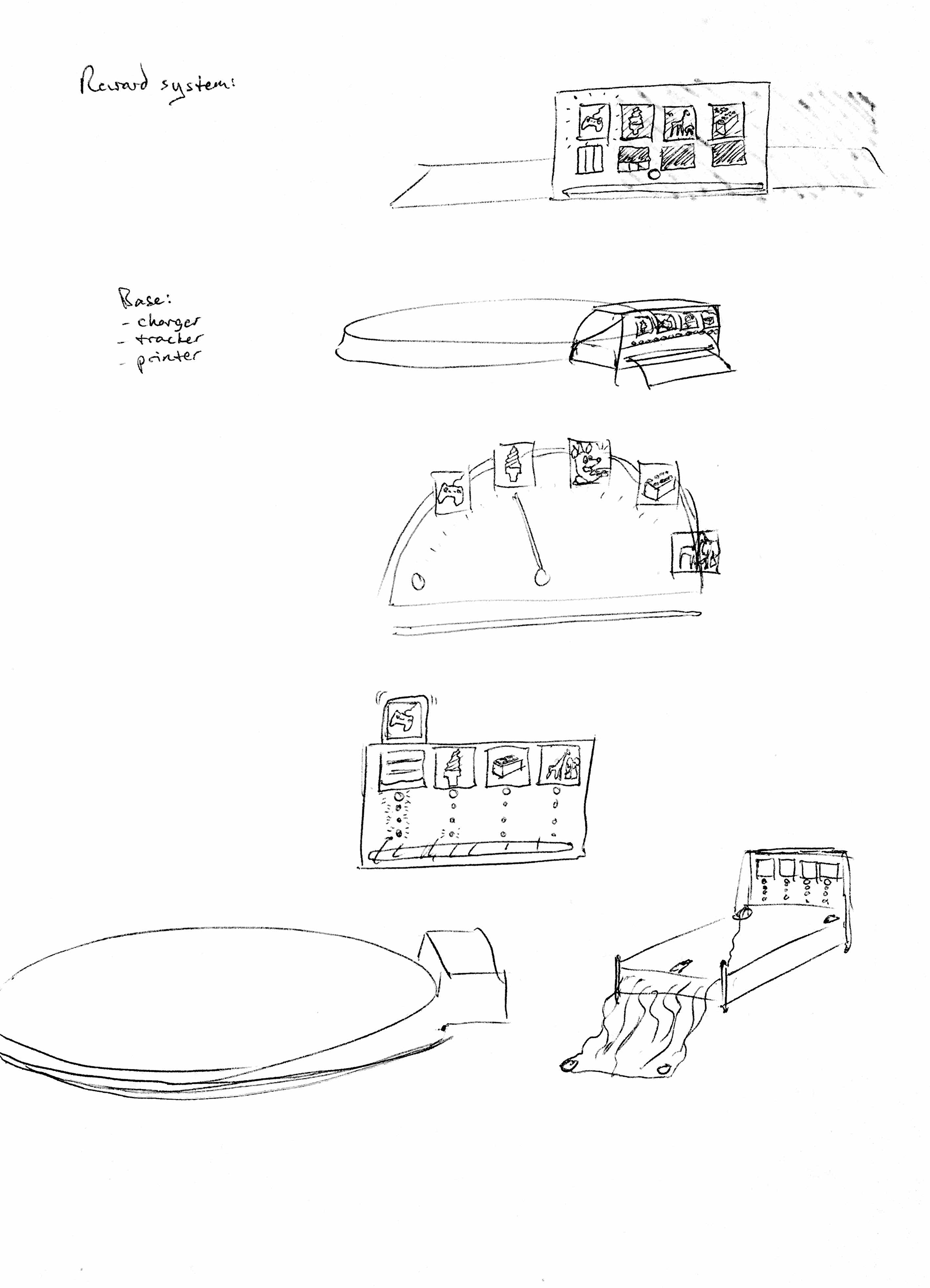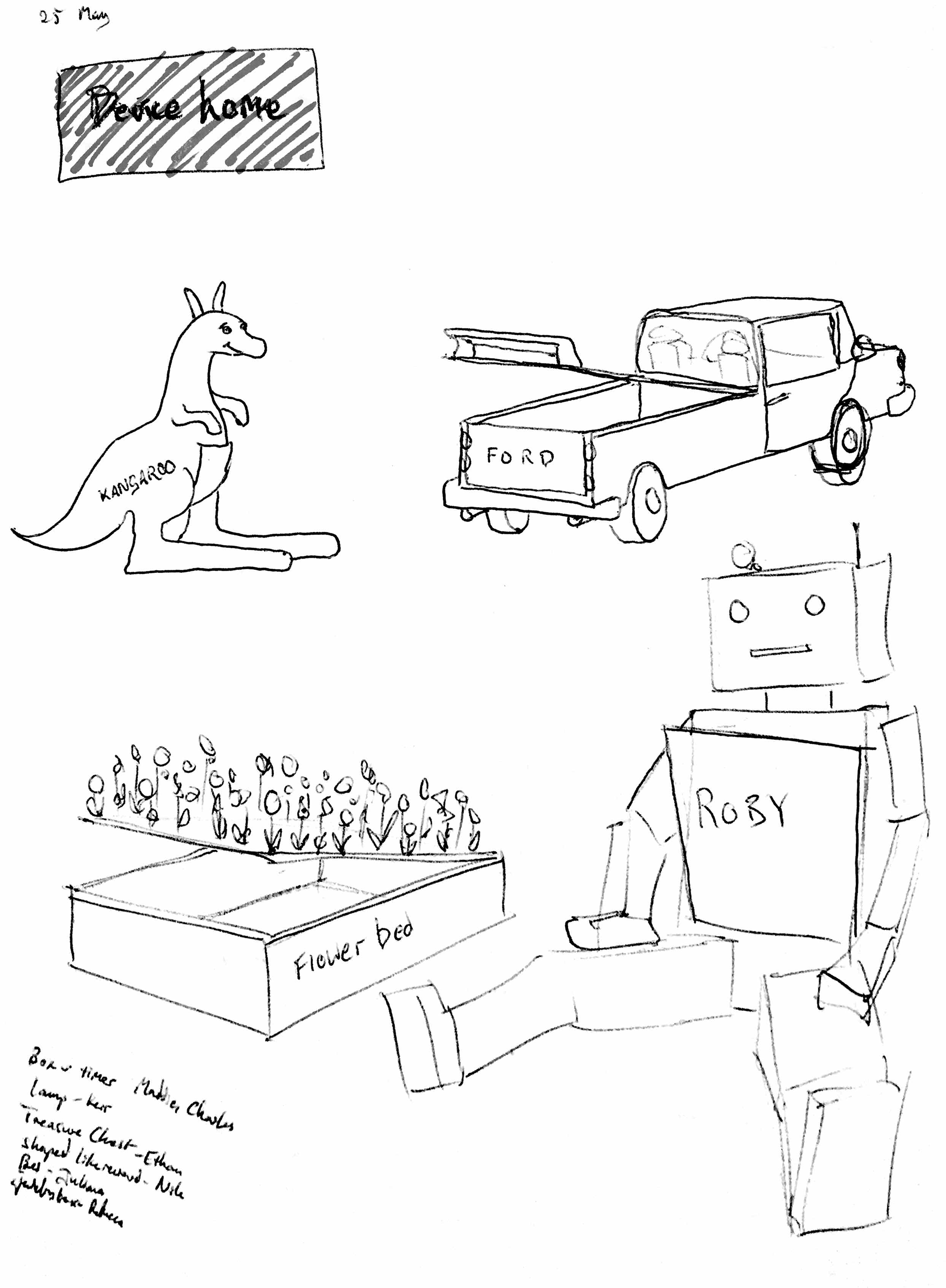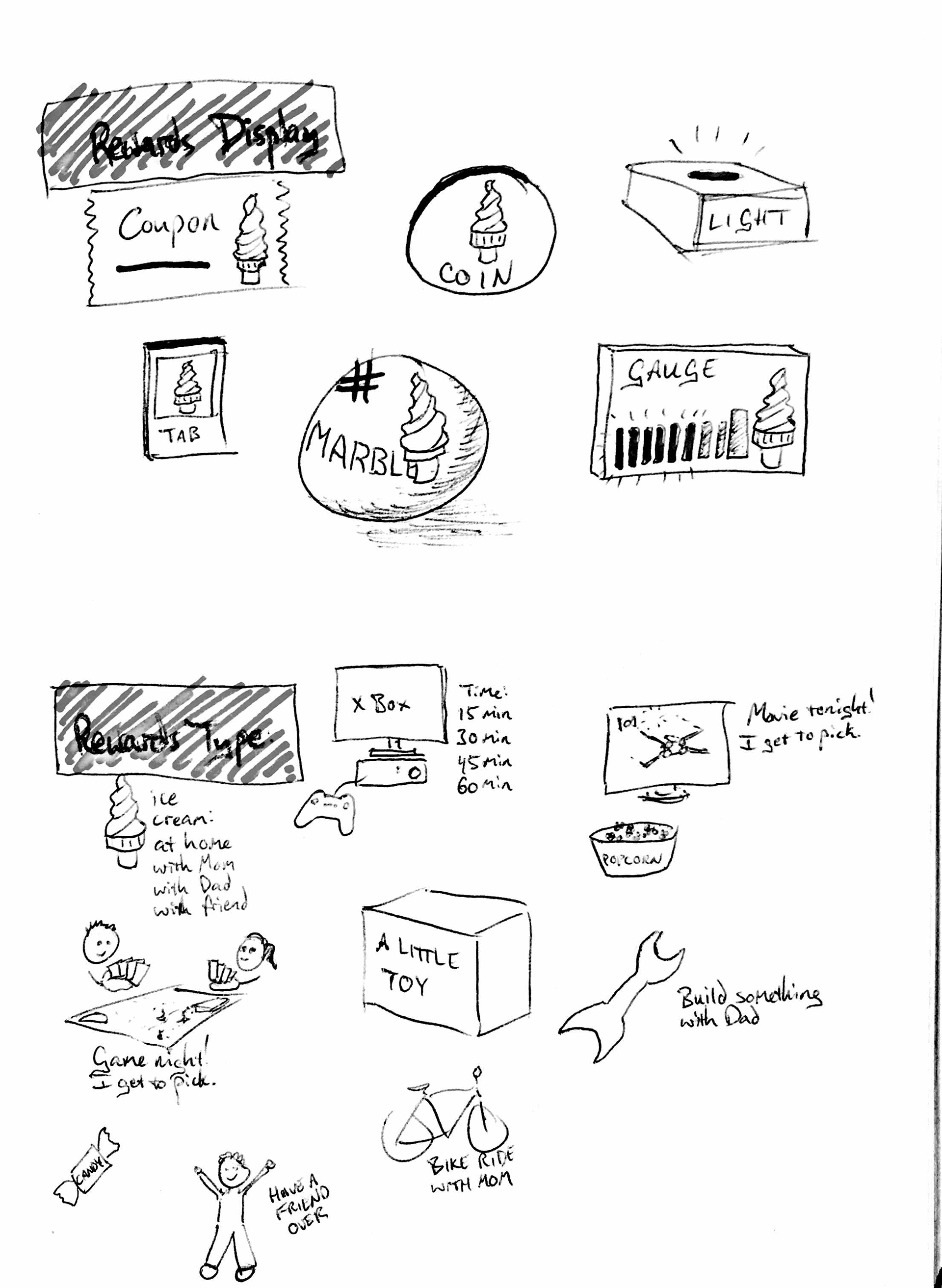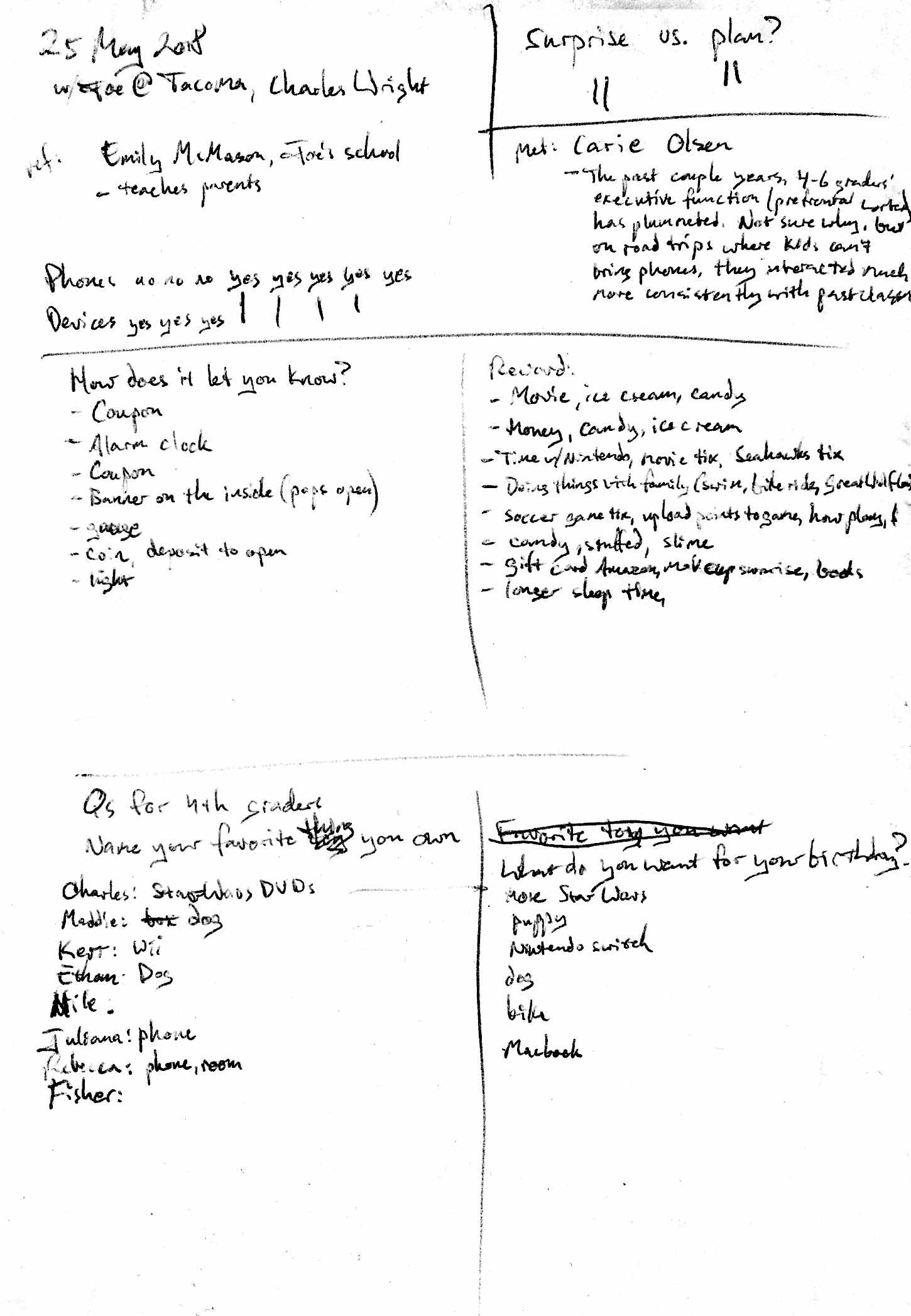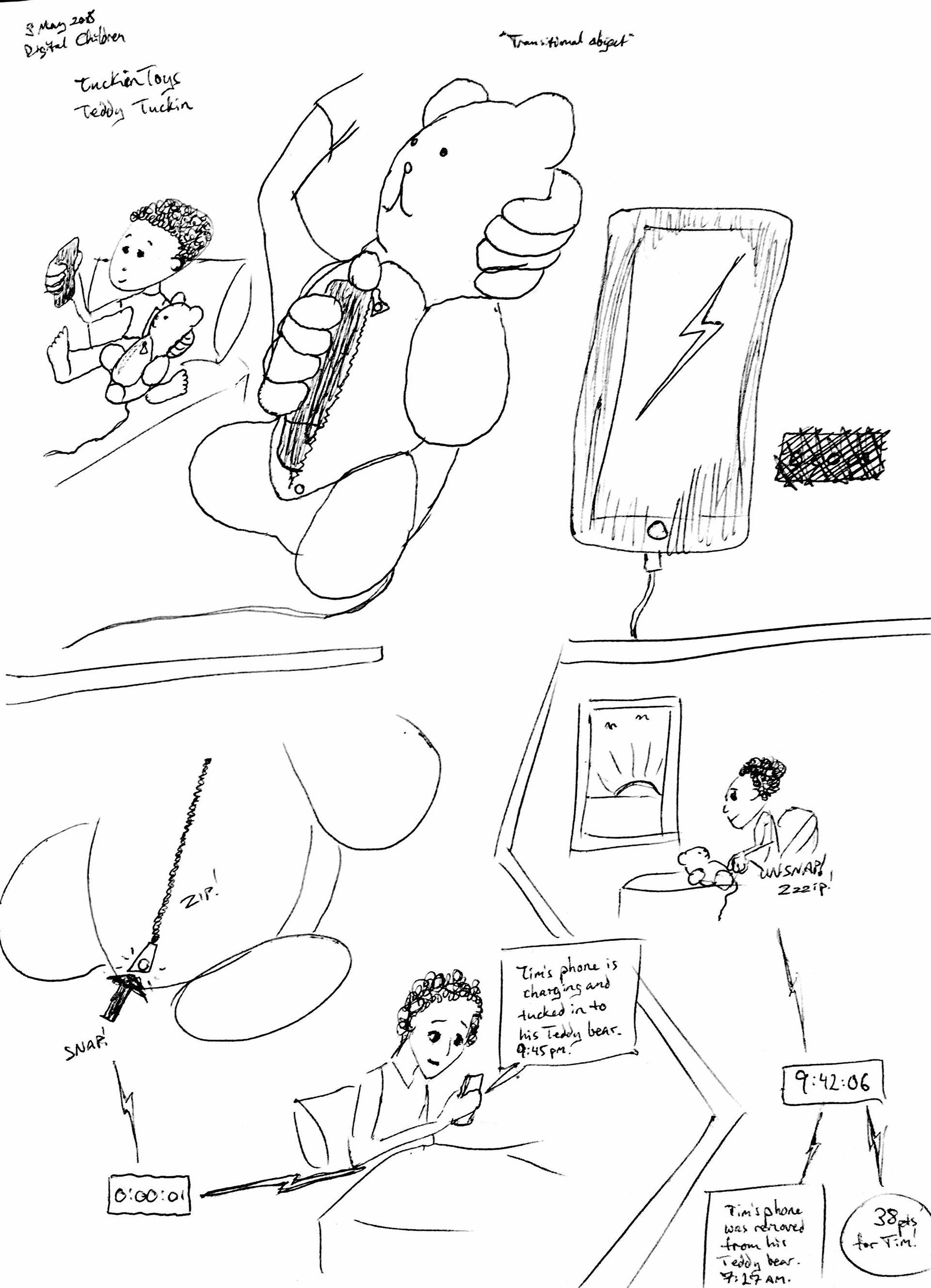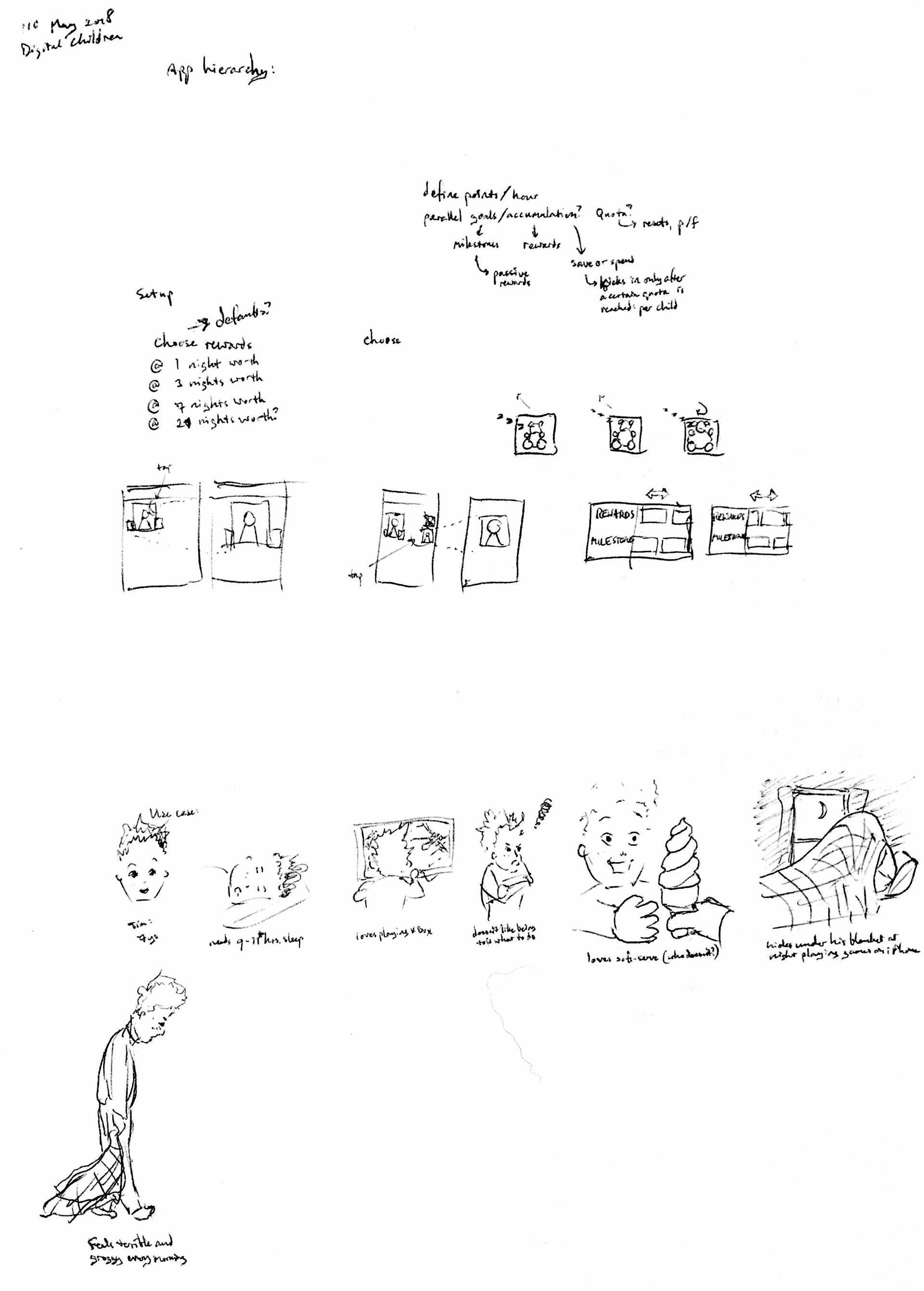 Make something cool that doesn't work unless you put your phone inside it, rendering the phone unusable. Experts I interviewed identified sleep as the key to helping screen-addicted children, so I created the TuckinTimer, a phone charger that only works when the phone is fully tucked away inside it, which rewards its owner after a set number of hours have passed. This develops children's self control, providing them ownership over their devices by incentivizing them.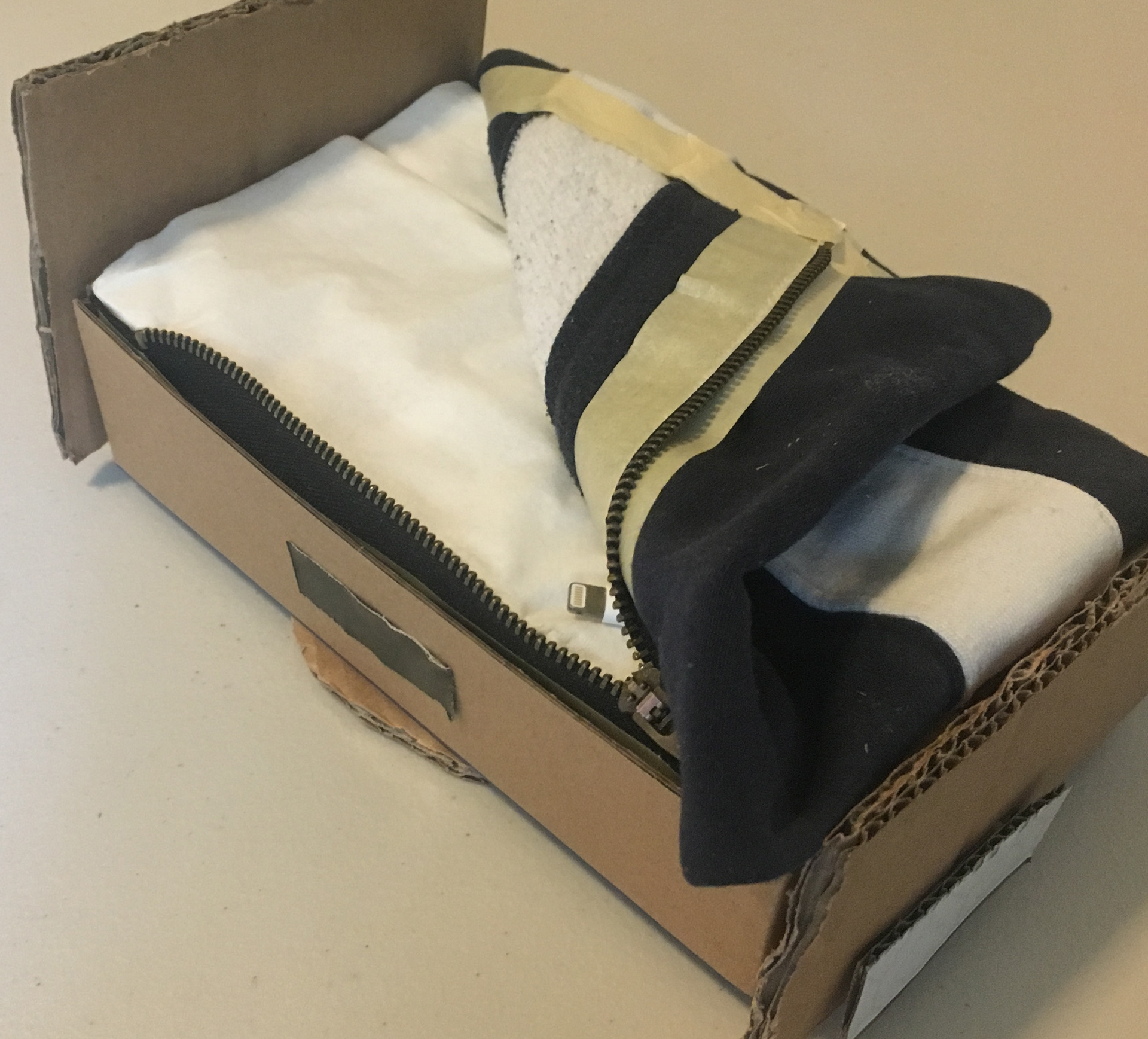 Kids I tested said the form of a bed attracted them because it correlates with the intended result—when you go to bed, put your device to bed. Once the phone is plugged in and the zipper engaged (indicated by the blue light), the timer begins. Once it reaches its target duration, a coupon pops out of the foot of the bed, which awards children with a surprise.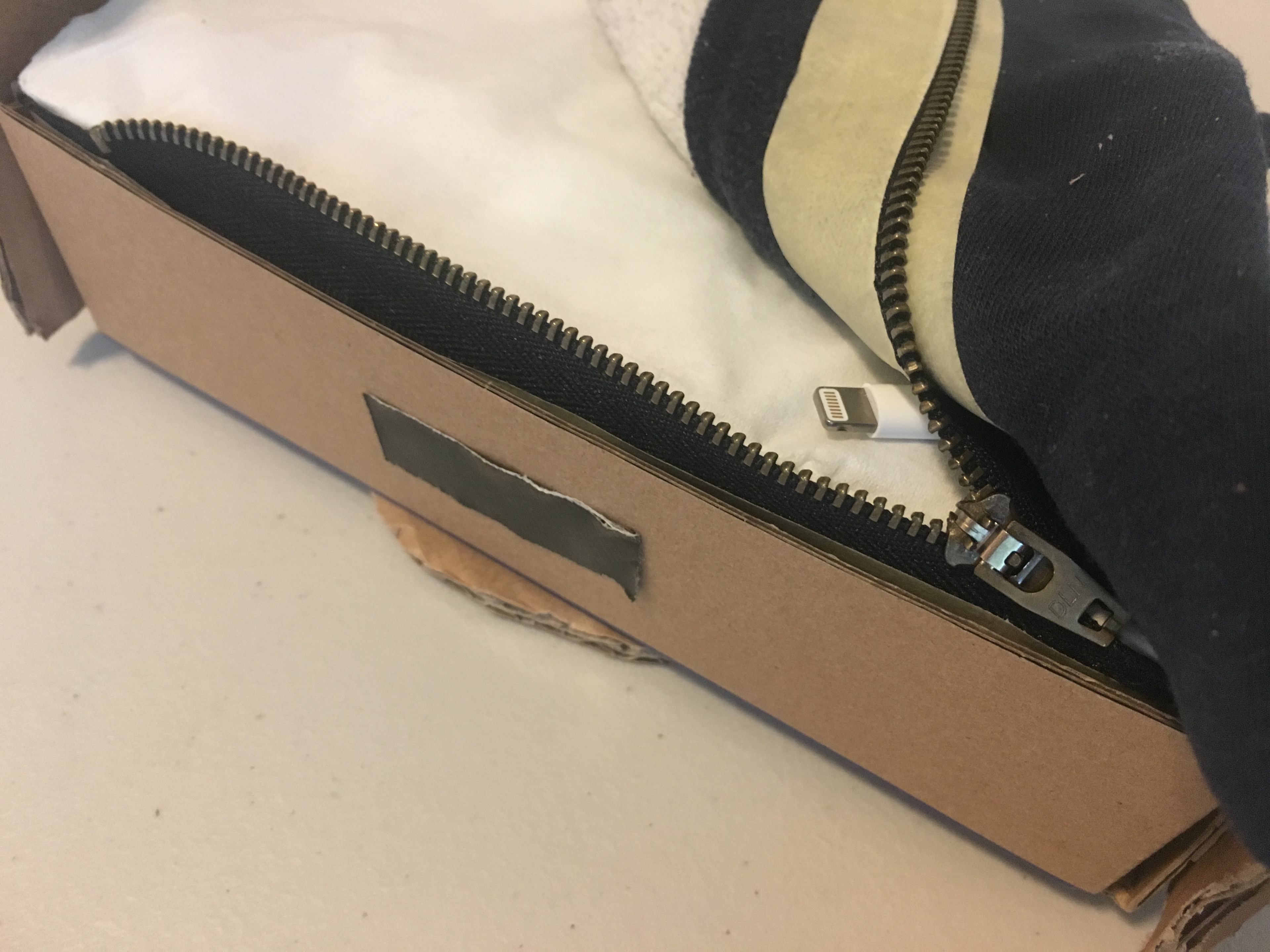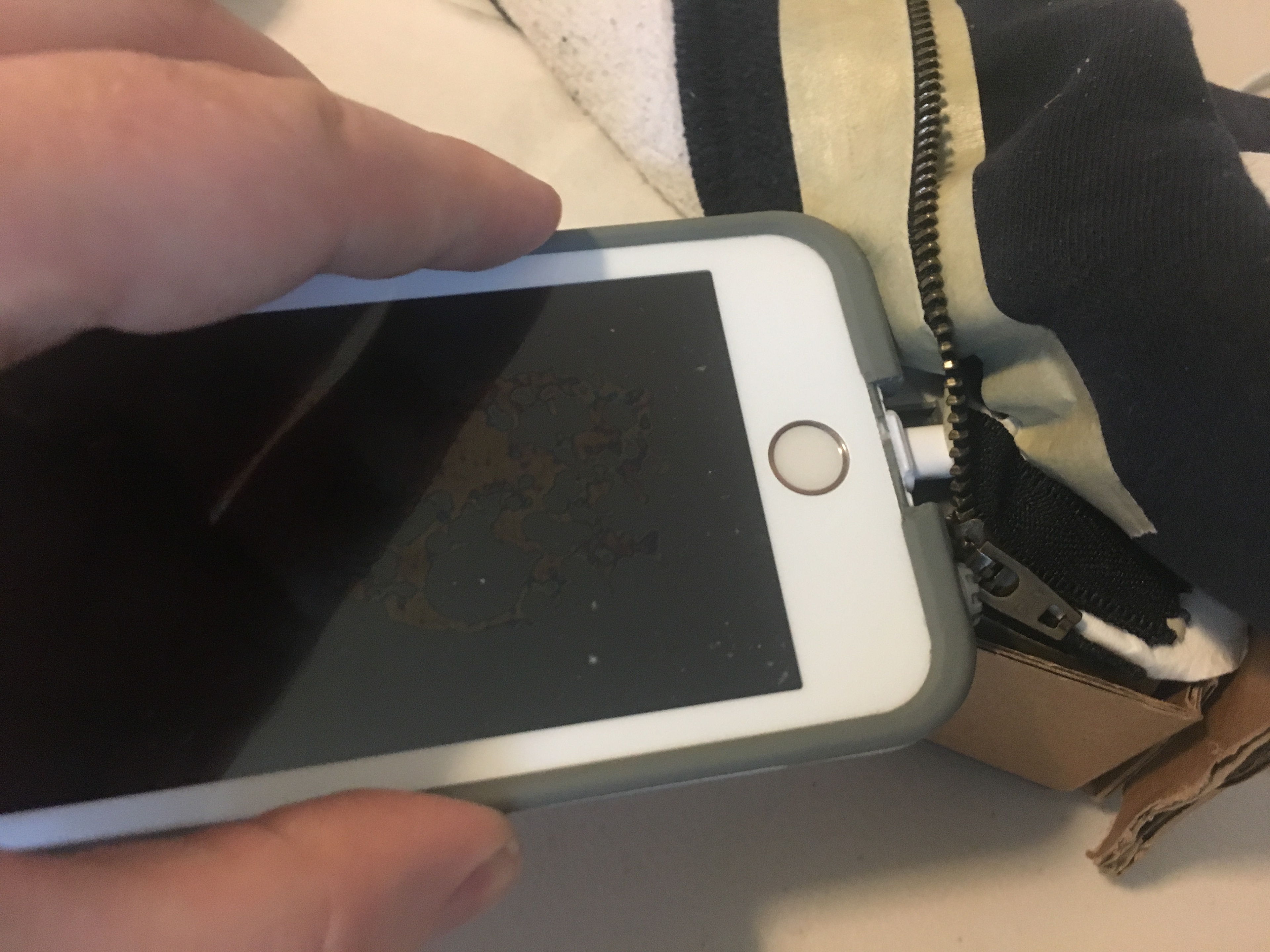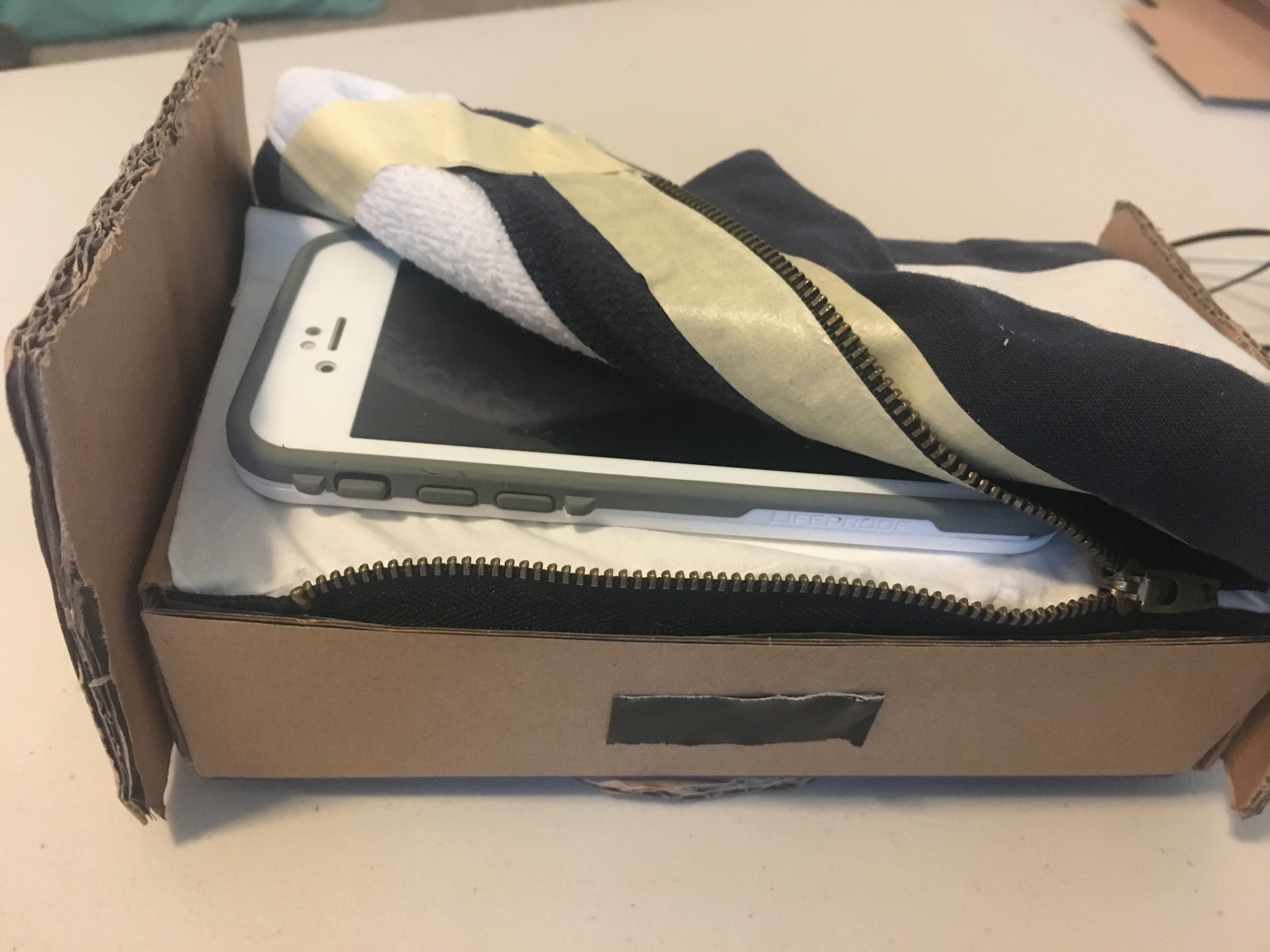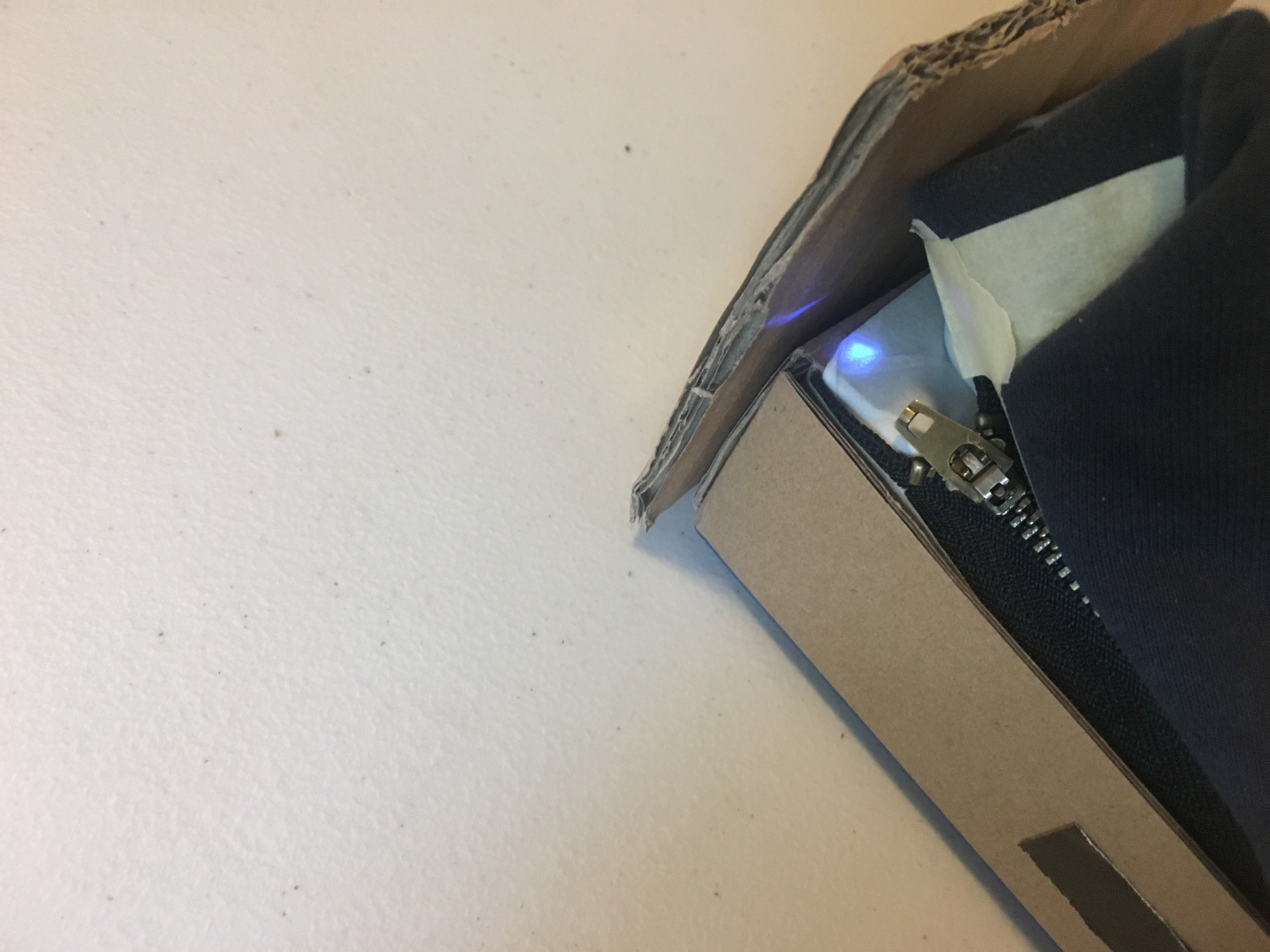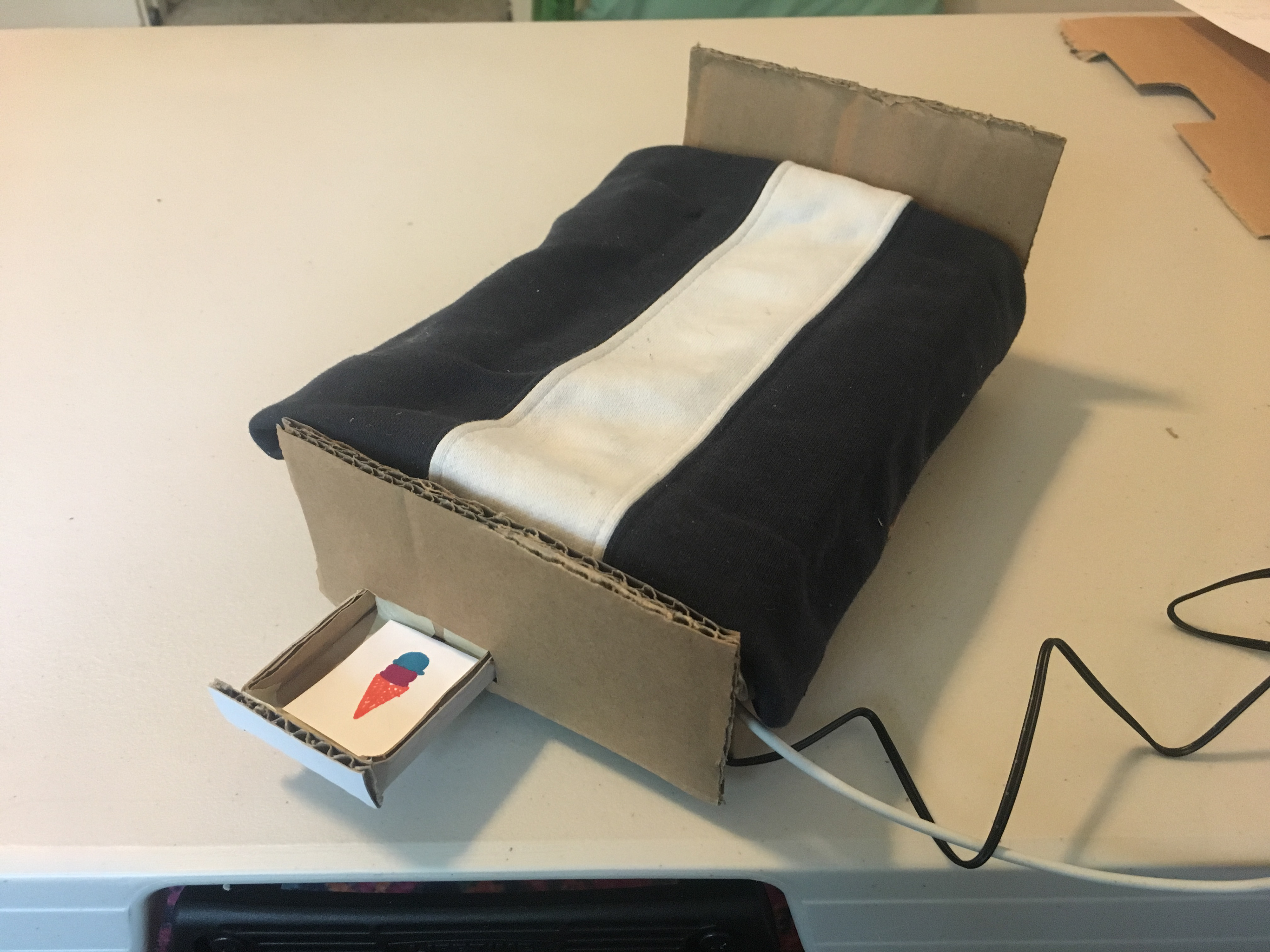 The TuckinTimer provides another feature my testers demanded: a different, more predictable reward. Half the children in my test group wanted surprises, and the other half didn't—they wanted to know what they were working toward. A parallel reward system, based on a sleep goal with a specific reward negotiated between parents and child and assigned in the parent companion app TuckinTrackr (below), rotates the TuckinTimer around its base (above). Once the goal is accomplished—a full rotation—that reward coupon appears.
Parental involvement is the key to teaching digital citizenship and responsibility, said every educator I interviewed. The system relies on parents/guardians to honor their child's coupon as reinforcement. The TuckinTrackr mobile app for parents doesn't rely primarily on surveillance; rather it encourages trust and autonomy, providing the interface for setting their child's required hours, and guiding conversation about incentives, motivation, and health.
Producing a high-fidelity physical prototype of wood and simple mechanical equipment and whipping up a wizard-of-oz mobile app simulation will get these into families' homes, enabling longitudinal surveys to gather feedback on kids' response and the products' effectiveness.