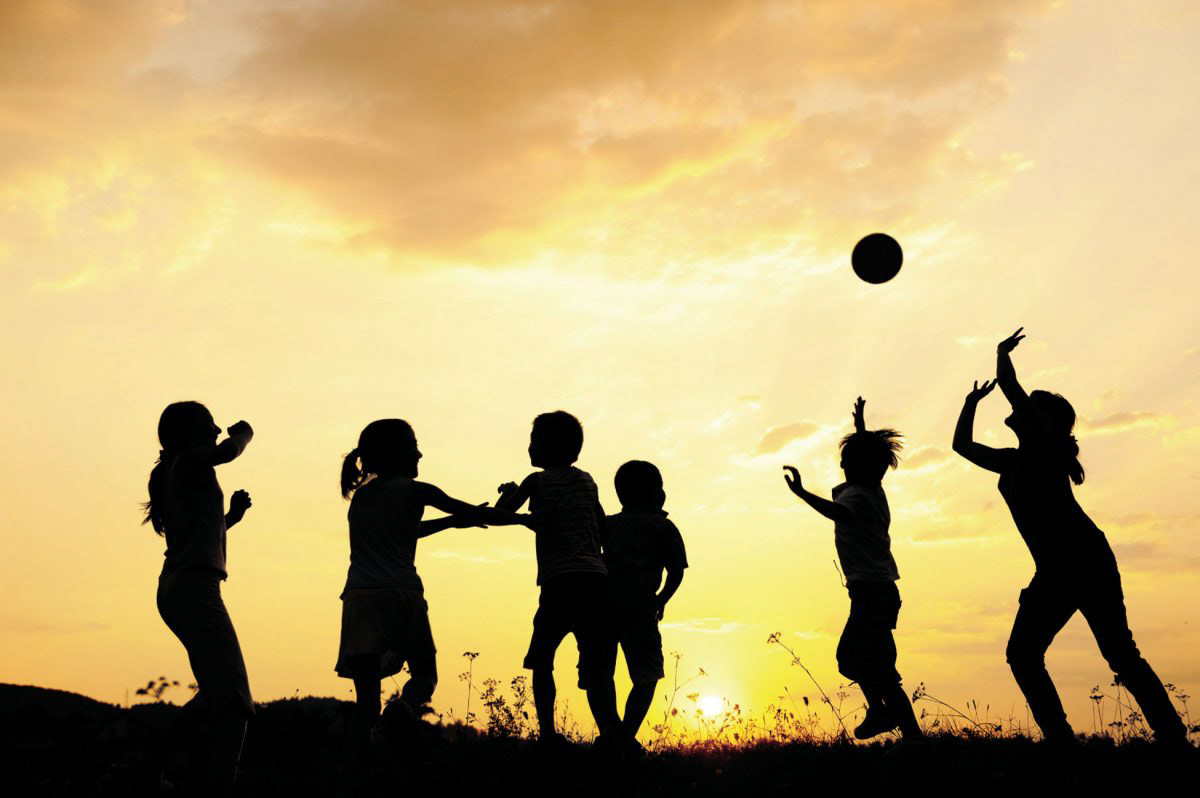 Summer 2019, I embarked on a quest for enlightenment across Denmark with my wife and young daughter. Scan|Design Foundation awarded me a fellowship to independently study Danish play design through University of Washington's Study Abroad department. Along the way I encountered remarkable people with fascinating ideas. 
The experience fundamentally changed my perception of play, work, education, and the human experience. As a result I intend to pursue democratic play design in my own country and around the world. Feel free to read my account of this remarkable encounter below or download it
here
.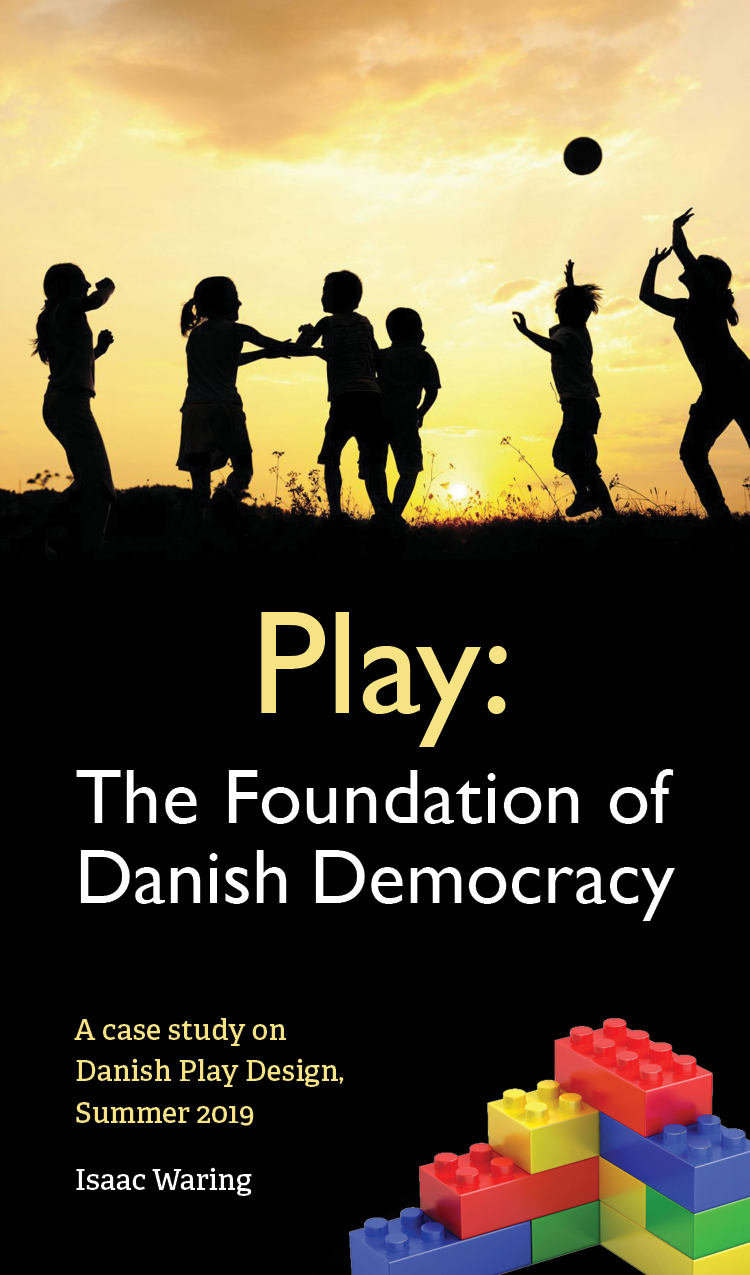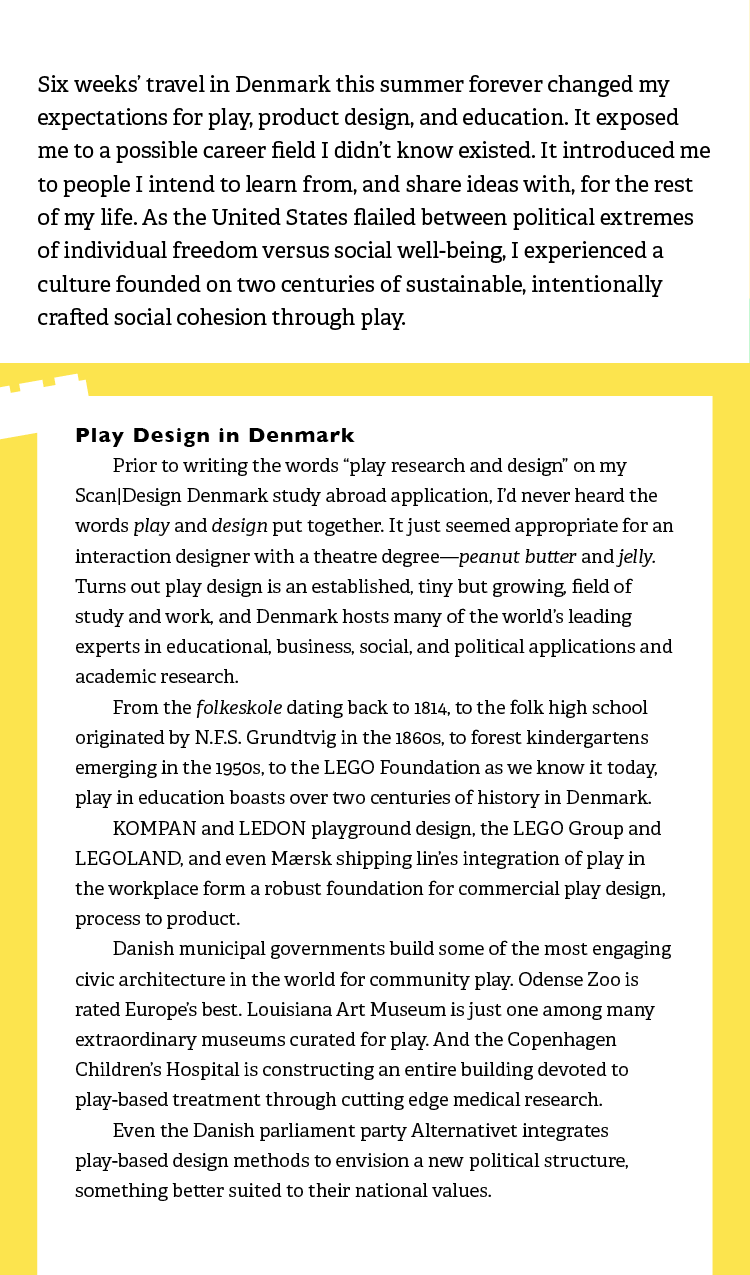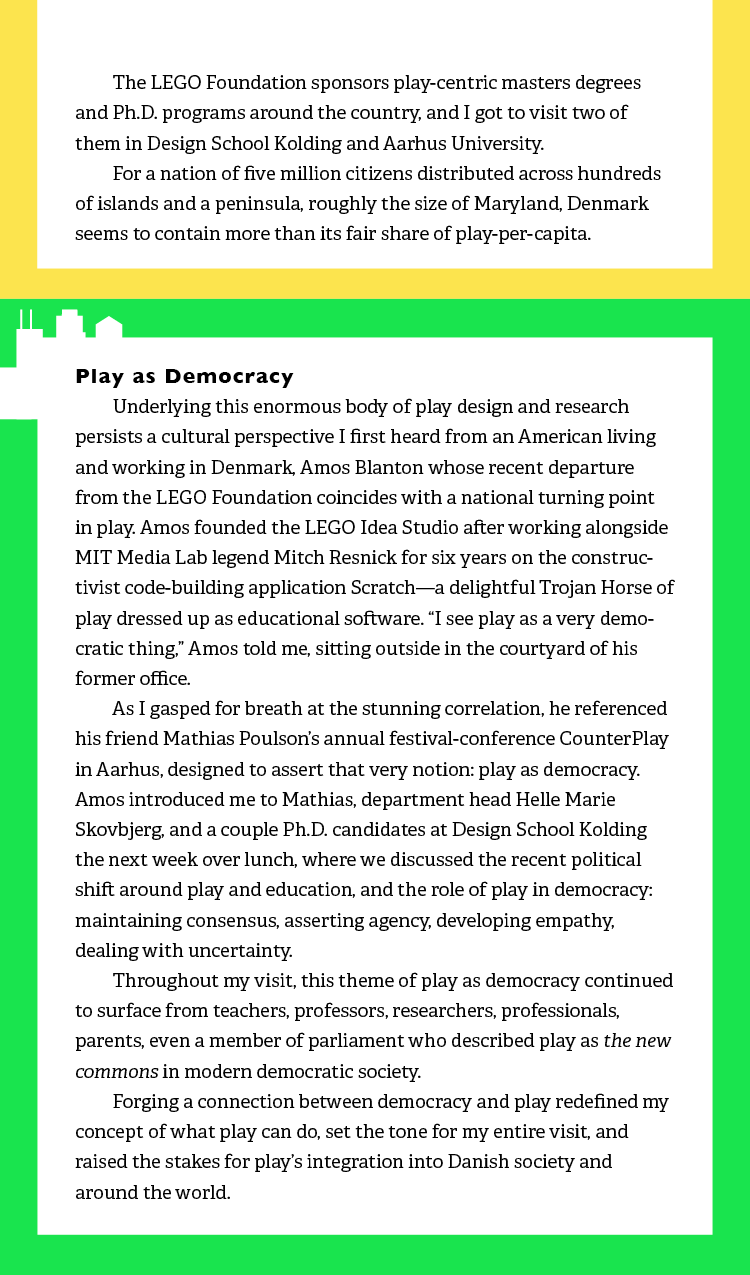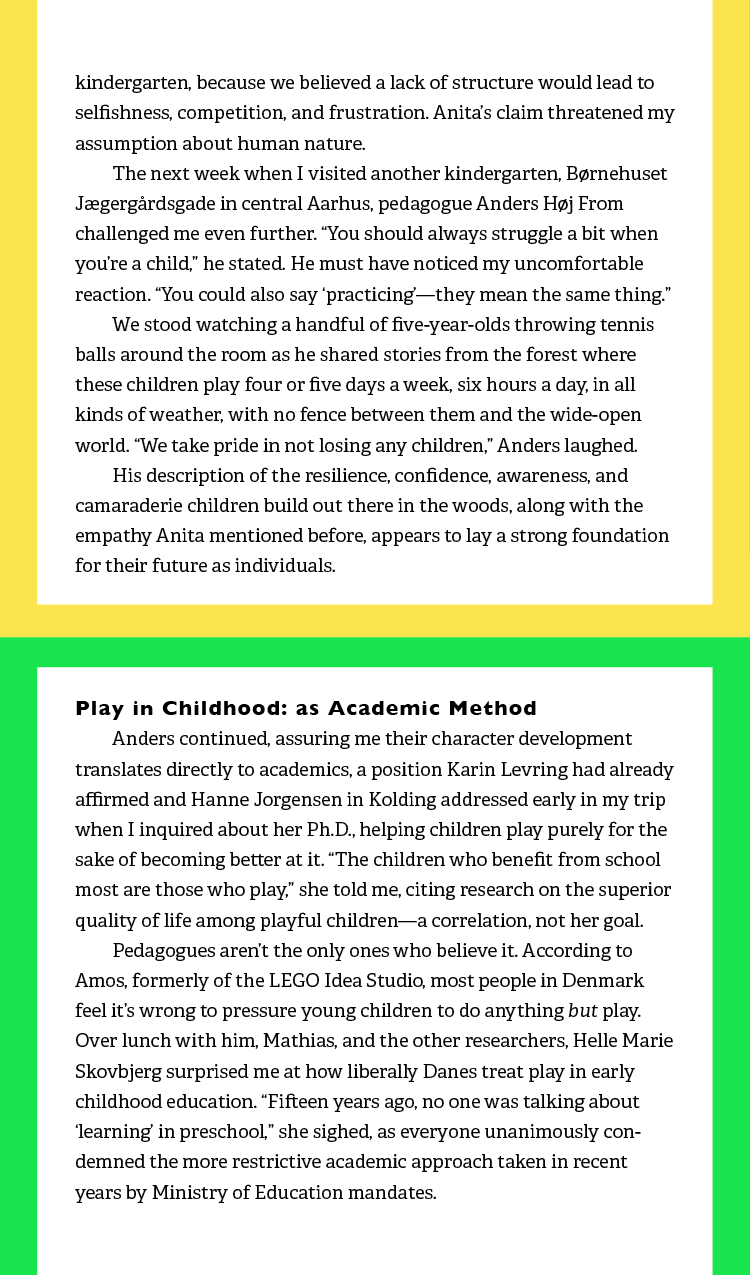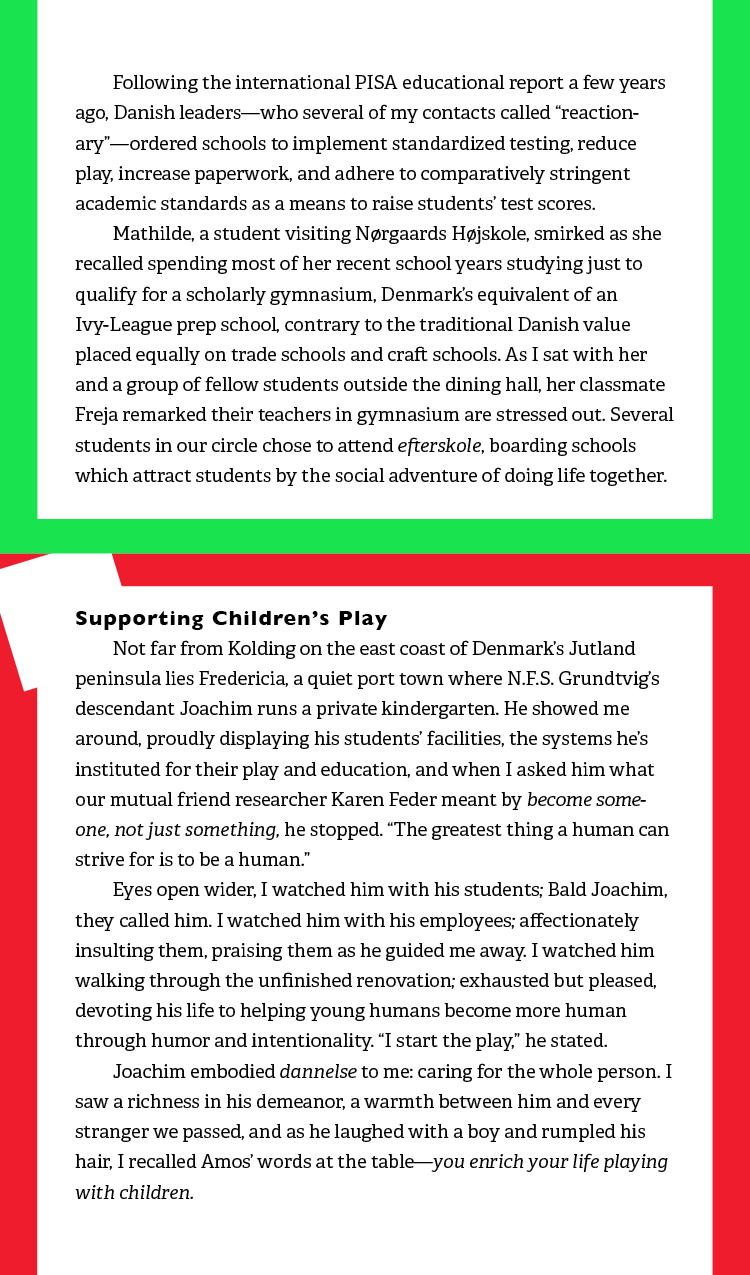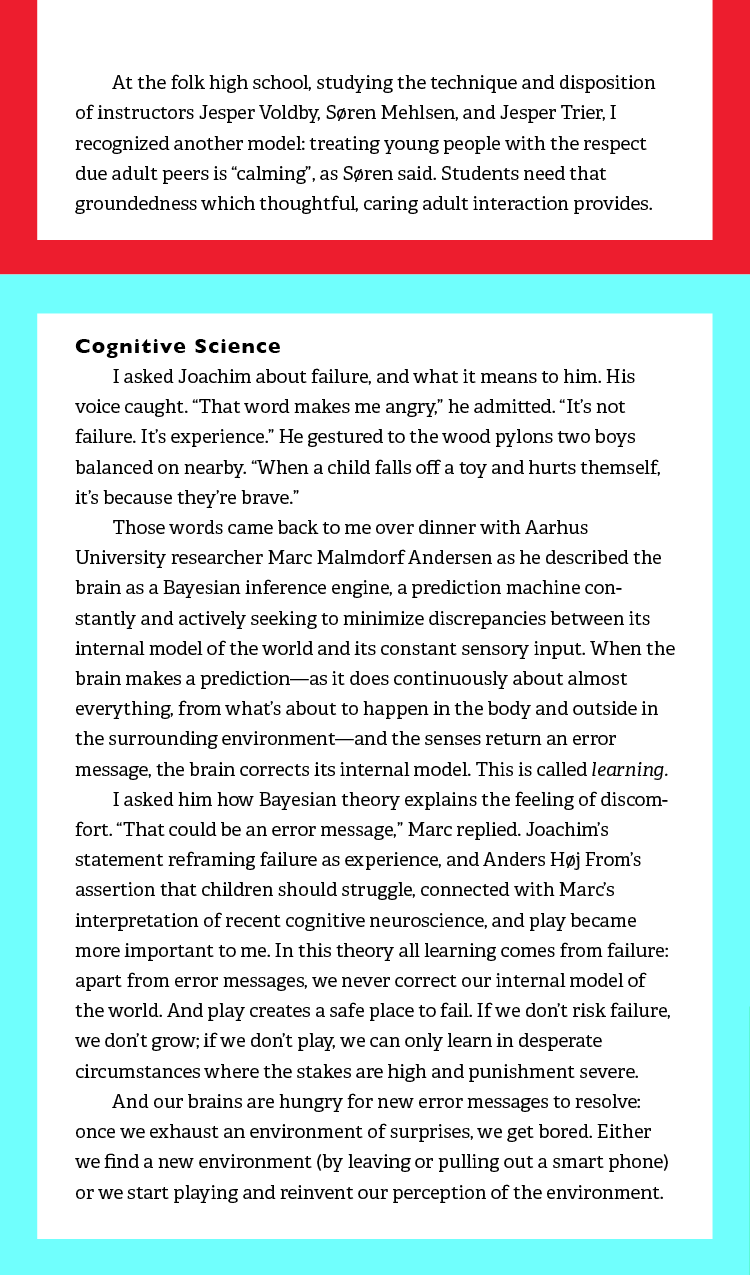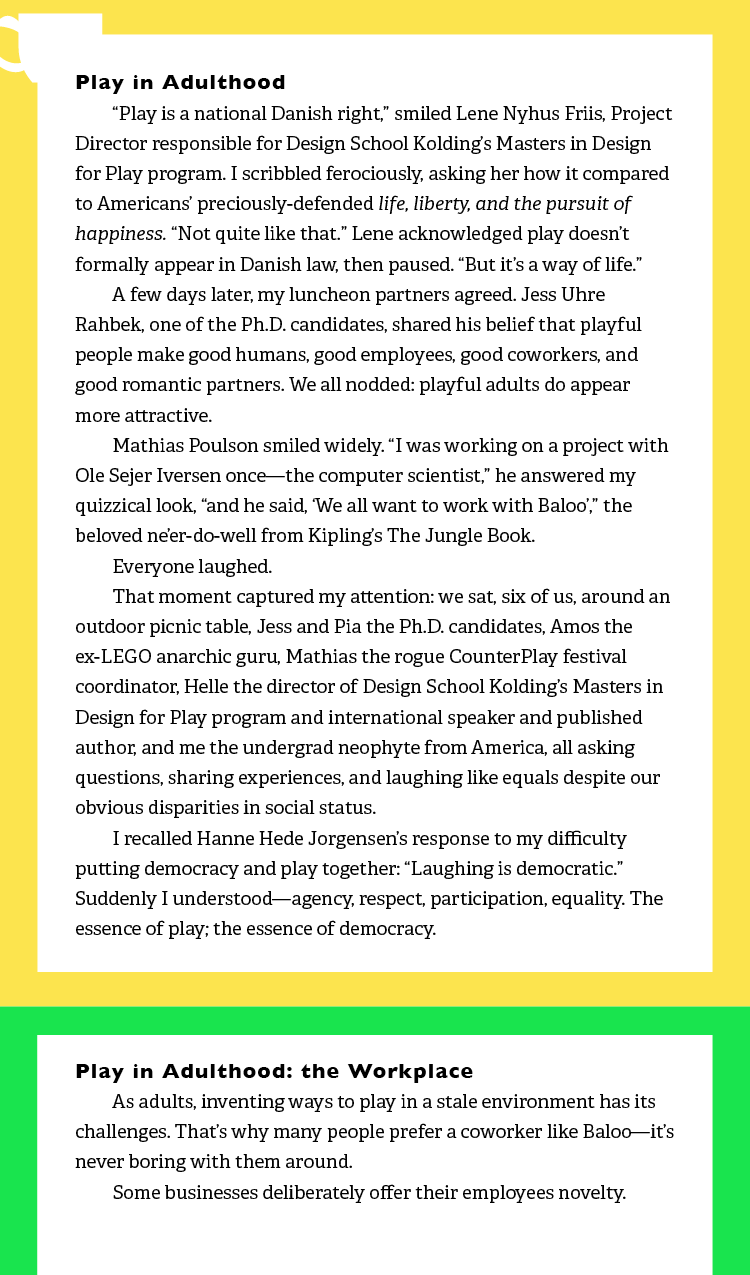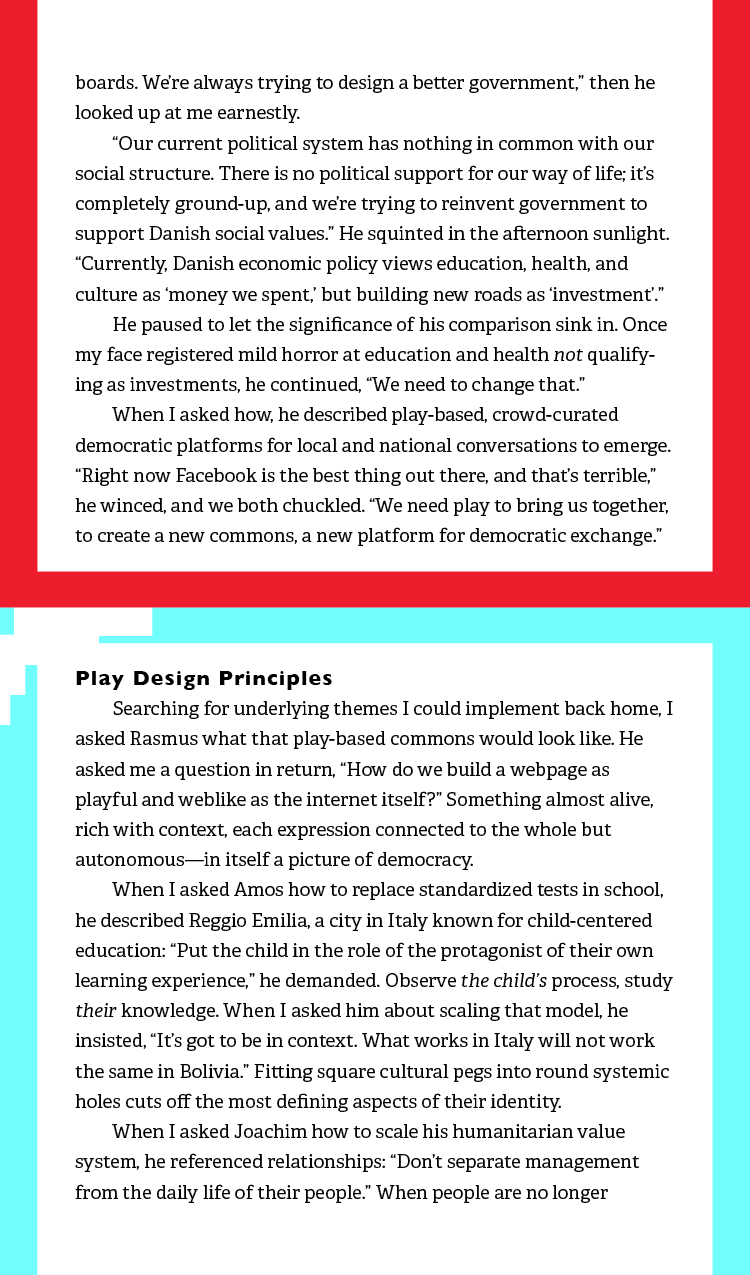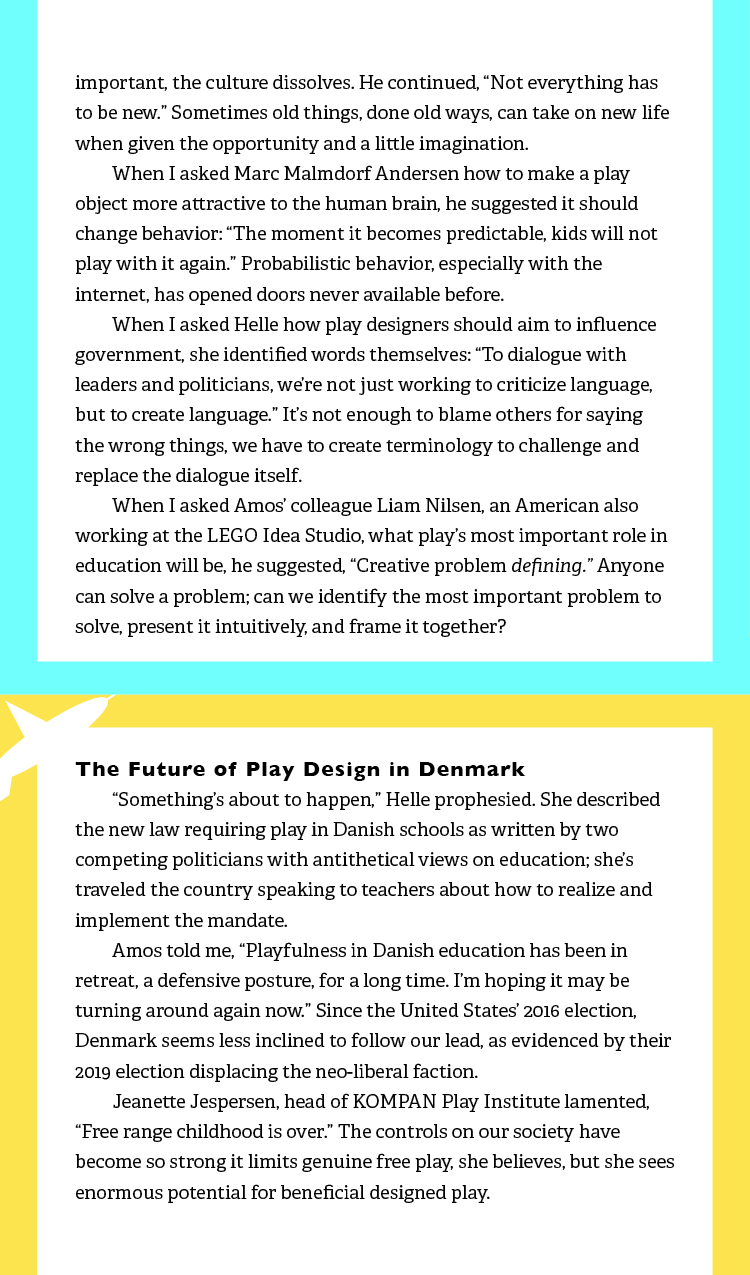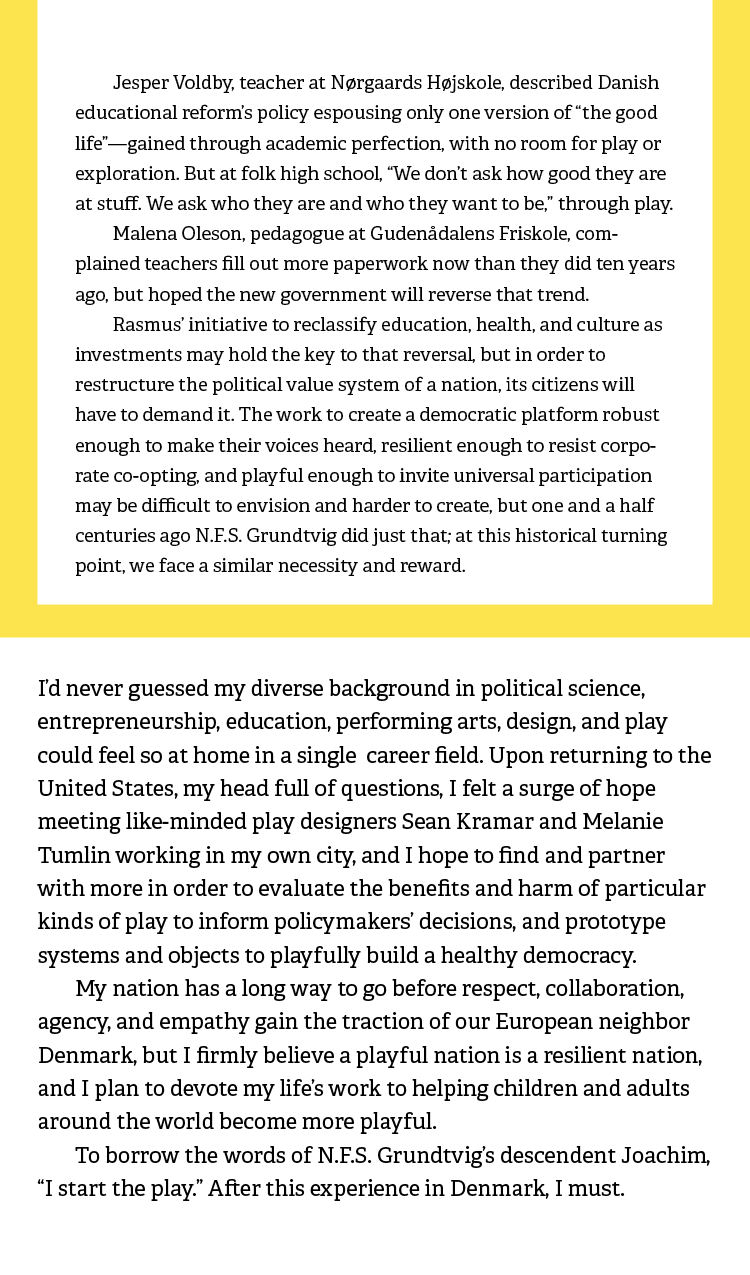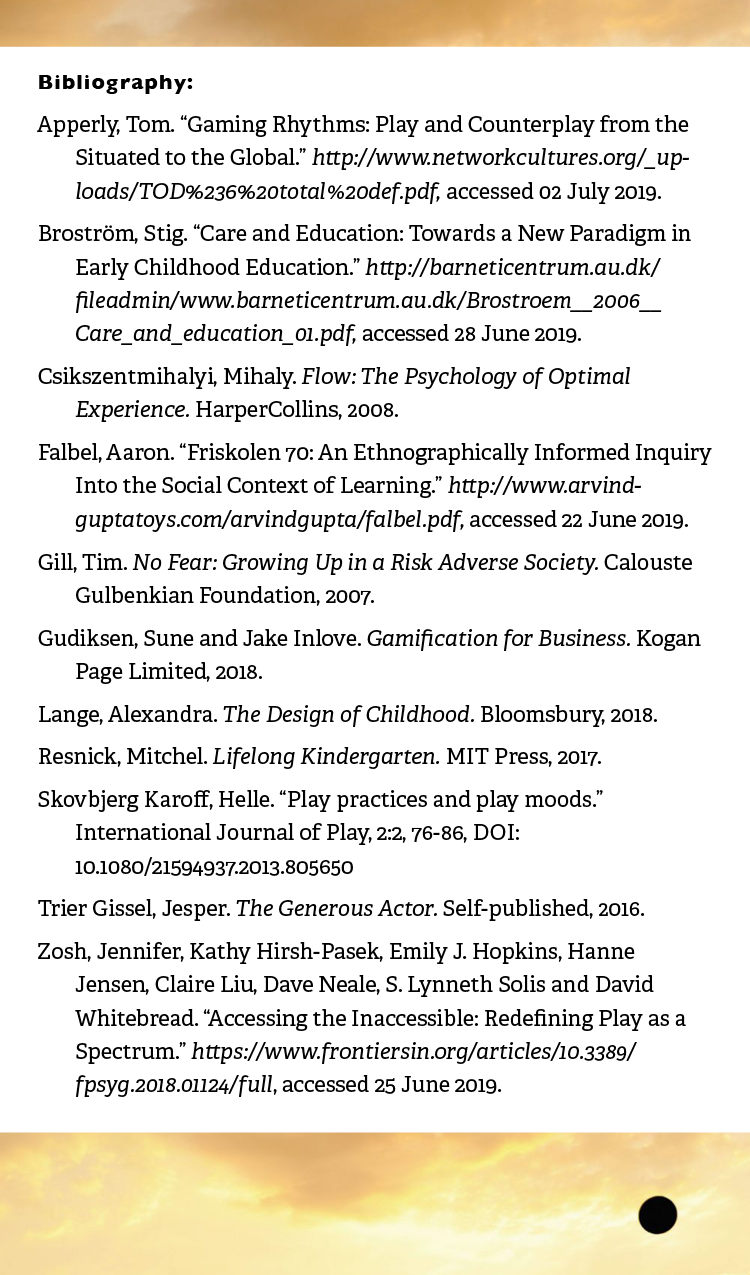 To the dozens of individuals who shared their time and insight with me, thank you. 
The faculty, staff, and students at Design School Kolding; the team at Aarhus University's Interacting Minds Centre; the past and present members of LEGO's Idea Studio and LEGO House; professionals at KOMPAN Play Institute and LEDON Playground Design; faculty, staff, and students at Nørgaards Højskole, Bornehuset Jægersgådegarde, Gudenådalens Fribornehave, and Ste. Knud's Bornehave; Alternativet parliamentary party; the hundreds of Danish citizens who graciously overlooked my tragic mispronunciation of your language; and to those State-side who made my adventure possible, thank you all. 
I've doubtless failed to adequately cram your contribution into this 4000-word essay, but I hope to write more in the future and do greater justice to your influence on my life and work.